Posted on
---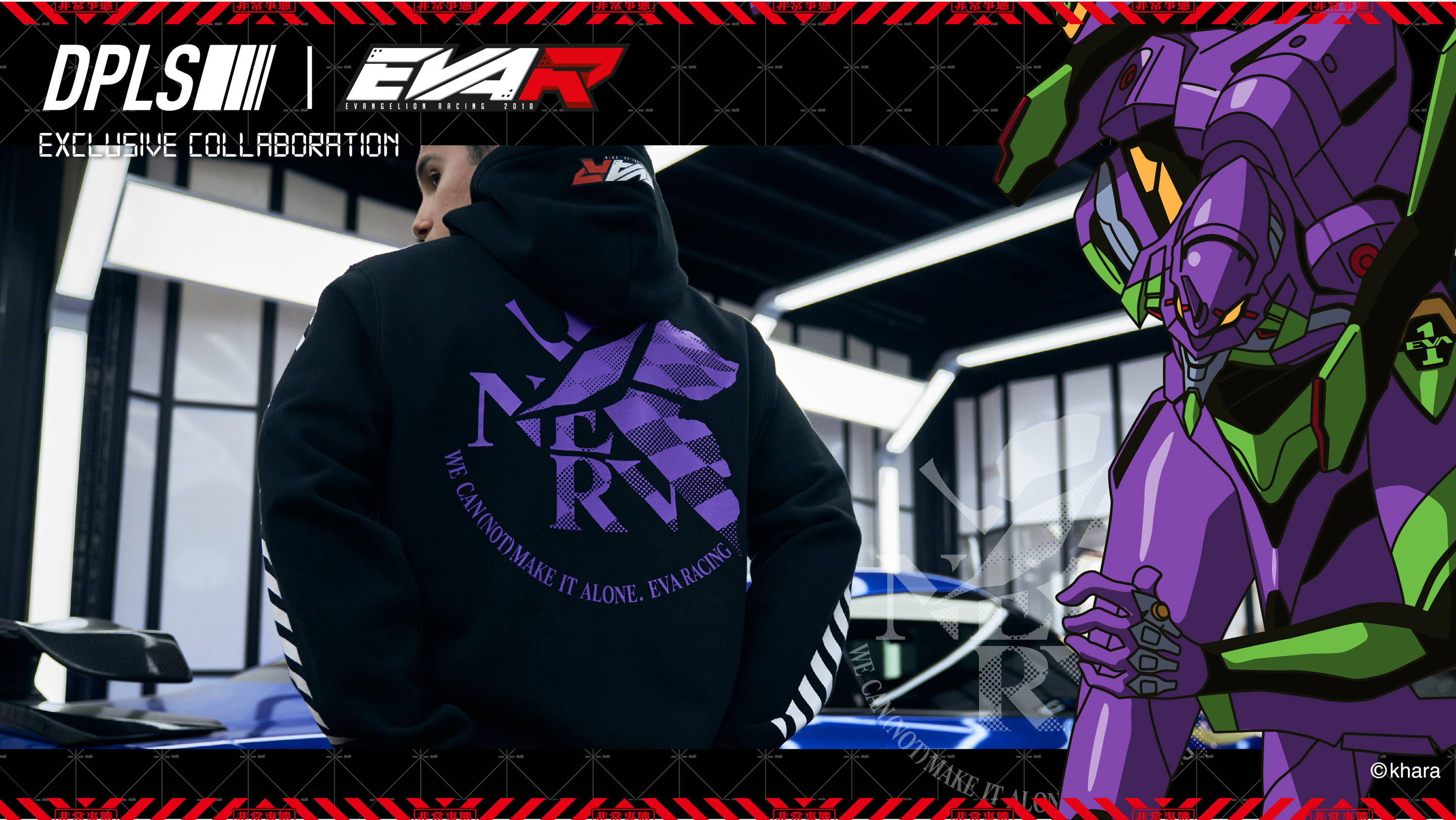 DPLS teamed up with the immensely popular racing team – EVA RACING.
(The official racing team of famous Japanese mecha anime film series "Rebuild of Evangelion")

Our collaboration adopted the colors of original Neon Genesis Evangelion (purple & green) and the signature NERV logo.
These exclusive collection encompasses t-shirt, accessories and outerwear.
The exclusive collection are now released. Check out our website for more information!